Customize Your Product Demo
Understanding Your Needs
Thanks for scheduling a demo with us. Our team is excited to meet you. To help make the best use of your time, please complete the form on your right so that we can tailor our session for your needs.
Protect All Your Work
Centralizes administrative control over work data, application and peripheral use.
Provides IT departments the robust control to remotely enable, suspend, terminate or wipe at press of a button.
Ensures that all network access is policy-controlled and guarded from accidental or malicious exfiltration, compromise or loss.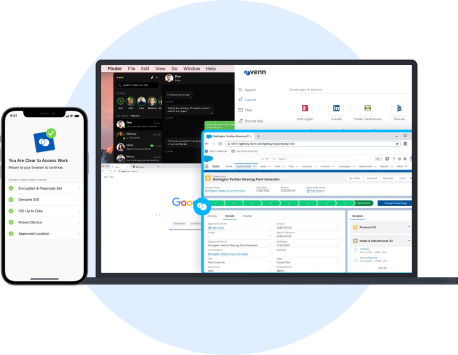 Compliance with Industry Standards





Compliance with Industry Standards





You're in Good Company
More than 700 firms depend on Venn to protect and empower tens of thousands of users.