Whitepaper
The Future of VDI is Local
The new reality of modern work has eroded the promises of virtual desktops, leaving MSPs, IT teams and security pros with the Herculean task of repurposing VDI solutions to solve for challenges the infrastructure wasn't designed for.
The only way to overcome the security workaround paradox is to empower users to work locally.
What You Will Learn
The five failures of legacy VDI
How a local approach can help
The four pillars of a local approach
A game changing zero trust technology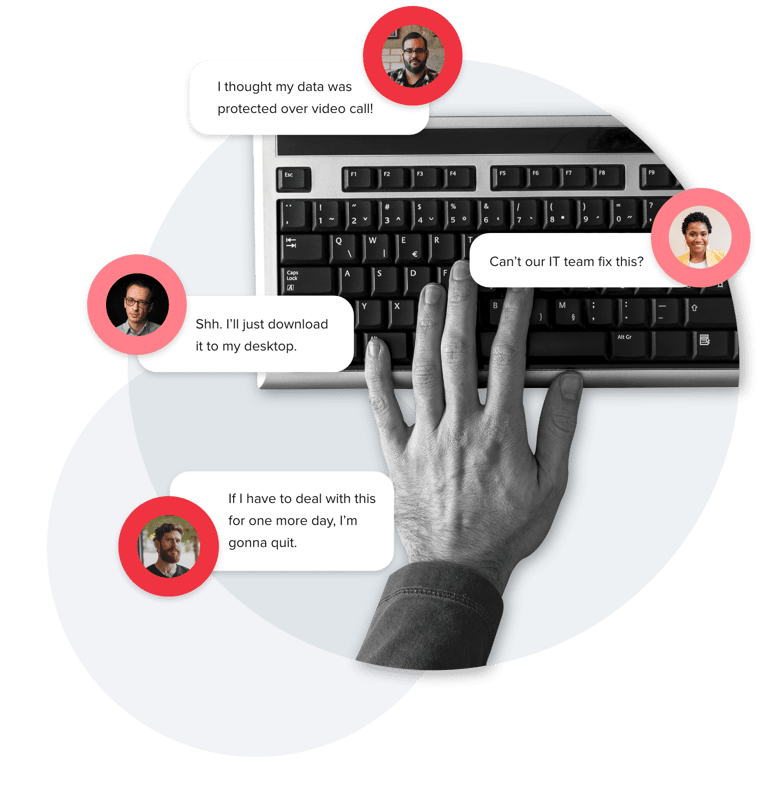 Modern Work and User Frustrations
According to a Venn/Harris Poll study, nearly 71% of employed Americans have bypassed their company's IT policy to be more productive. Technology leaders are recognizing that traditional VDI is falling short.
The pitfalls of legacy VDI solutions:
Opportunities for user workarounds
The Race to Be Truly Compliant
With cybersecurity regulations and reporting requirements becoming more onerous, organizations today are developing cybersecurity objectives beyond more compliance. MSPs and IT leaders are forced to look for solutions that satisfy three areas.

Productivity
Empowering users to work the way they want on their device of their choice from anywhere
Protection
Protecting work files and data from accidental or malicious exfiltration, compromise or loss
Privacy
Separating digital work from personal computing and ensuring non-work activities are not monitored